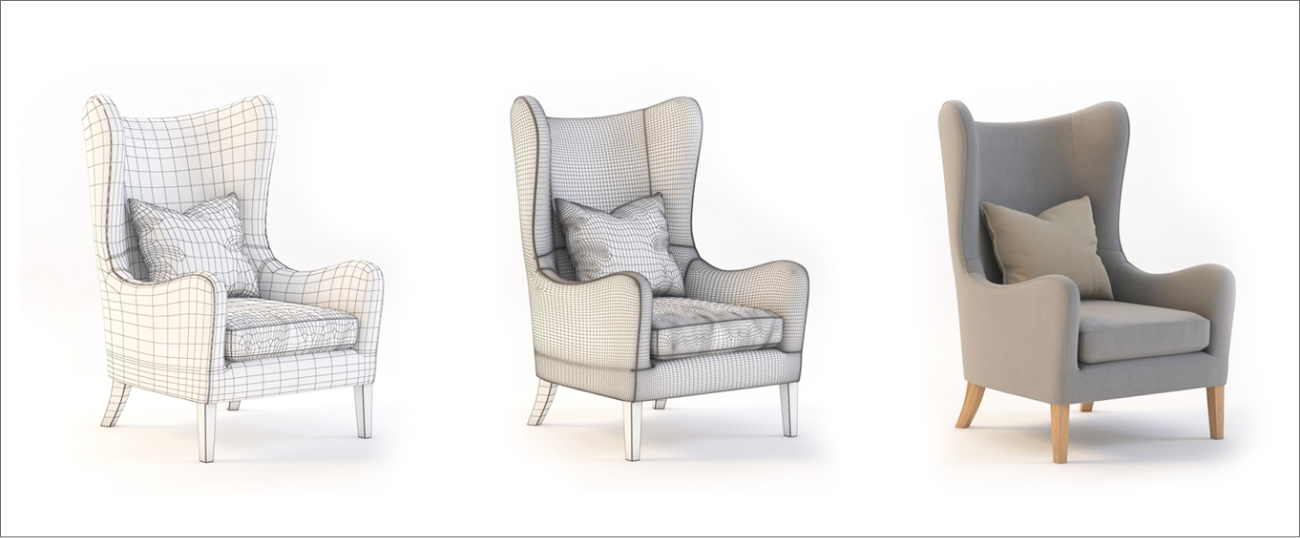 3D Model Creation
As 3D model creation technology continues to evolve it has become an integral part of the interior design process. This technology is used across the industry on large projects such as construction and design of shopping malls, to the remodeling of a room in a home, and as simple as the creation of a single piece of furniture. Advances in 3D technology have completely transformed the design industry, making design possibilities truly endless. 3D models allow designers, consumers, and manufacturers to see a final product before the project even begins.
3D Models in a lifestyle setting.
3D Model Creation is typically the first and most important step of any 3D design project. This step allows a designer or manufacturer to take an idea from a concept to reality. Using materials and textures 3D models are nearly indistinguishable from a photograph of the final product. 3D models offer the convenience of 360 views of the product, AR and VR applications, 3D printing and so much more. In order to begin this process, all we need are photos and dimensions of your product from there you are on your way to elevating your project from ordinary to extraordinary.
Once the 3D model is fully completed, the next steps depend on the project needs. Based on your request we can create an array of materials and color options for you to showcase all variations of your product. 3D models can be used for e-commerce websites, marketing materials, printed and online ads, and more.