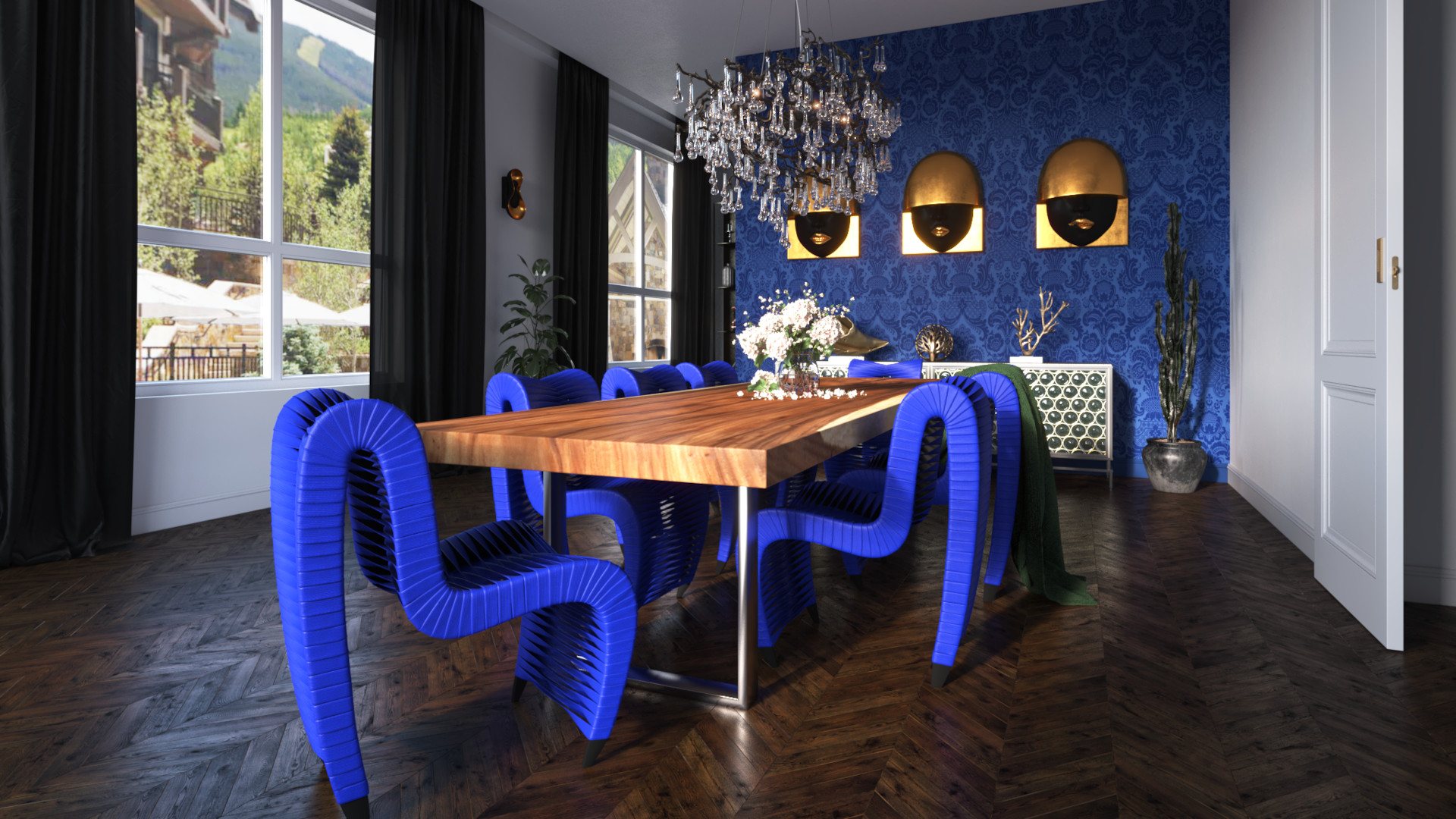 The Phillips Collection
If you are a fan of movies, you might have noticed how many pieces of furniture are made entirely for the purpose of a movie set. In no show series is this more apparent than The Hunger Games, and that furniture did not come cheap to make!
Jason Phillips, of the Phillips Collection, came to Visualizer Plus when they were working on one of the props that became synonymous with the movie: the seatbelt dining chairs. In order to ensure that the chairs would look as good on film as producers hoped, he wanted to get renderings that would show every detail.
Phillips and Visualizer Plus teamed up together to create a full-detail rendering of the seatbelt chair. To ensure that the design was up to par, Visualizer Plus created a full AR experience for owner Jason Philips to inspect the chair. Like with all other renderings, a full array of different color options was offered to Philips.
The chairs were a success, and were immediately added to the set of The Hunger Games. Today, the seatbelt chairs are considered to be one of the most iconic seats featured in the movie series.